İşte 28. Critics' Choice Ödülleri adayları
The Broadcast Film Critics Association (BFCA) tarafından 1995'ten beri dağıtılan, ABD'li eleştirmenlerince geçtiğimiz sinema ve televizyon yılının en iyilerinin seçildiği, neredeyse her kategoride alışılmıştan daha fazla aday göstermesiyle meşhur (10 yönetmen adaylığı!) Critics' Choice Ödülleri'nin bu seneki aday listesi duyuruldu. 
Sezon boyunca eleştirmen favorilerinden olan Everything Everywhere All at Once'ın 14 adaylıkla öne çıktığı sinema kanadında Steven Spielberg'ün The Fabelmans'ı 11 adaylıkla hemen arkasından geliyor. Babylon kadrosundan Diego Calva ile Brad Pitt'in görmezden gelinmesi, Harvey Weinstein skandalına odaklanan She Said'in senaryo adaylığıyla yetinmesi, Hindistan yapımı RRR'ın büyük kategorilerde varlık göstermesi dikkat çeken detaylardan.
15 Ocak'ta Los Angeles'ta düzenlenen törenle sahiplerini bulacak 28. Critics' Choice Ödülleri'ni komedyen Chelsea Handler sunuyor. Yaşam Boyu Başarı Ödülü ise Jeff Bridges'e takdim edilecek. Sinema adaylarını aşağıda bulabilir, geçtiğimiz hafta duyurulan televizyon adaylarına ise tek tıkla erişebilirsiniz.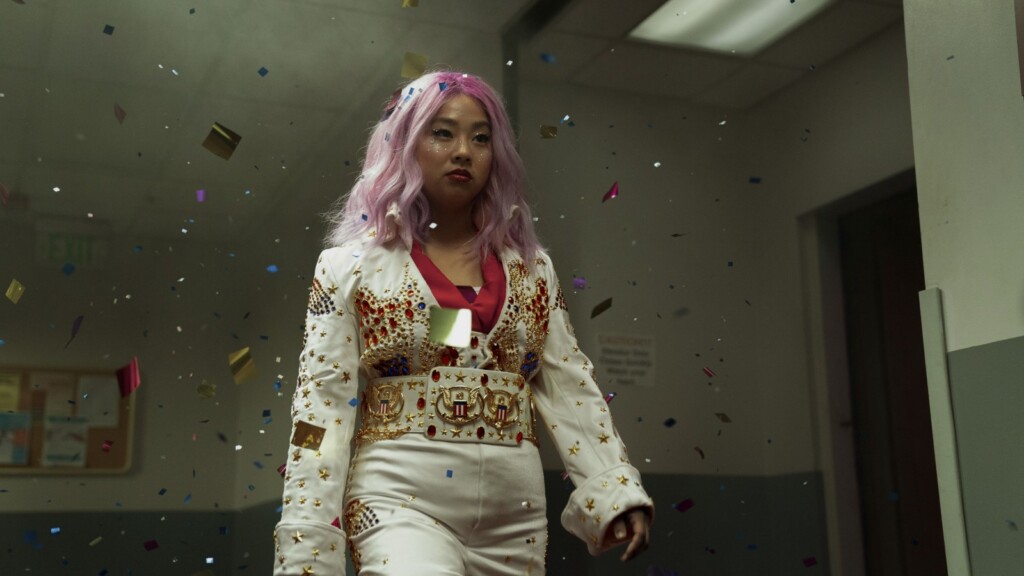 EN İYİ FİLM
Avatar: The Way of Water
Babylon
The Banshees of Inisherin
Elvis
Everything Everywhere All at Once
The Fabelmans
Glass Onion: A Knives Out Mystery
RRR
TÁR
Top Gun: Maverick
Women Talking
EN İYİ YÖNETMEN
James Cameron – Avatar: The Way of Water
Damien Chazelle – Babylon
Todd Field – TÁR
Baz Luhrmann – Elvis
The Daniels – Everything Everywhere All At Once
Martin McDonagh – The Banshees of Inisherin
Sarah Polley – Women Talking
Gina Prince Bythewood – The Woman King
S.S. Rajamouli – RRR
Steven Spielberg – The Fabelmans
EN İYİ KADIN OYUNCU
Cate Blanchett – TÁR
Viola Davis – The Woman King
Danielle Deadwyler – Till
Margot Robbie – Babylon
Michelle Williams – The Fabelmans
Michelle Yeoh – Everything Everywhere All At Once
EN İYİ ERKEK OYUNCU
Austin Butler – Elvis
Tom Cruise – Top Gun: Maverick
Colin Farrell: The Banshees of Inisherin
Brendan Fraser – The Whale
Paul Mescal – Aftersun
Bill Nighy – Living
EN İYİ YARDIMCI KADIN OYUNCU
Angela Bassett – Black Panther: Wakanda Forever
Jessie Buckley – Women Talking
Kerry Condon – The Banshees of Inisherin
Jamie Lee Curtis – Everything Everywhere All At Once
Stephanie Hsu – Everything Everywhere All At Once
Janelle Monáe – Glass Onion: A Knives Out Mystery
EN İYİ YARDIMCI ERKEK OYUNCU
Paul Dano – The Fabelmans
Brendan Gleeson – The Banshees of Inshserin
Judd Hirsch – The Fabelmans
Barry Keoghan – The Banshees of Inisherin
Ke Huy Quan – Everything Everywhere All At Once
Brian Tyree Henry – Causeway
EN İYİ GENÇ OYUNCU
Frankie Corio – Aftersun
Jalyn Hall – Till
Gabriel LaBelle – The Fabelmans
Bella Ramsey – Catherine Called Birdy
Banks Repeta – Armageddon Time
Sadie Sink – The Whale
EN İYİ TOPLU PERFORMANS
The Banshees of Inisherin
Everything Everywhere All at Once
The Fabelmans
Glass Onion: A Knives Out Mystery
The Woman King
Women Talking
EN İYİ ÖZGÜN SENARYO
Todd Field – TÁR
Daniel Kwan, Daniel Scheinert – Everything Everywhere All at Once
Martin McDonagh – The Banshees of Inisherin
Steven Spielberg, Tony Kushner – The Fabelmans
Charlotte Wells – Aftersun
EN İYİ UYARLAMA SENARYO
Samuel D. Hunter – The Whale
Kazuo Ishiguro – Living
Rian Johnson – Glass Onion: A Knives Out Mystery
Rebecca Lenkiewicz – She Said
Sarah Polley – Women Talking
EN İYİ GÖRÜNTÜ YÖNETİMİ
Avatar: The Way of Water
Empire of Light
TÁR
The Fabelmans
Top Gun: Maverick
Babylon
EN İYİ PRODÜKSİYON TASARIMI
Black Panther: Wakanda Forever
The Fabelmans
Avatar: The Way of Water
Everything Everywhere All at Once
Elvis
Babylon
EN İYİ KURGU
Babylon
Top Gun: Maverick
Avatar: The Way of Water
Everything Everywhere All at Once
Elvis
TÁR
EN İYİ MÜZİK
Guillermo del Toro's Pinocchio
The Batman
TÁR
Women Talking
Babylon
The Fabelmans
EN İYİ KOSTÜM TASARIMI
Black Panther: Wakanda Forever
Glass Onion: A Knives Out Mystery
Everything Everywhere All at Once
Elvis
The Woman King
Babylon
EN İYİ SAÇ VE MAKYAJ
Babylon
The Batman
Black Panther: Wakanda Forever
Elvis
Everything Everywhere All at Once
The Whale
EN İYİ GÖRSEL EFEKT
Avatar: The Way of Water
The Batman
Black Panther: Wakanda Forever
Everything Everywhere All at Once
RRR
Top Gun: Maverick
EN İYİ KOMEDİ
The Banshees of Inisherin
Bros
Everything Everywhere All at Once
Glass Onion: A Knives Out Mystery
Triangle of Sadness
The Unbearable Weight of Massive Talent
EN İYİ ANİMASYON
Guillermo del Toro's Pinocchio
Marcel the Shell with Shoes On
Puss in Boots: The Last Wish
Turning Red
Wendell & Wild
YABANCI DİLDE EN İYİ FİLM
All Quiet on the Western Front
Argentina, 1985
Bardo, False Chronicle of a Handful of Truths
Close
Decision to Leave
RRR
EN İYİ ŞARKI
"Carolina" – Where the Crawdads Sing
"Ciao Papa" – Guillermo del Toro's Pinocchio
"Hold My Hand" – Top Gun: Maverick
"Lift Me Up" – Black Panther: Wakanda Forever
"Naatu Naatu "– RRR
"new body rhumba" – White Noise