79. Altın Küre ve 27. Critics' Choice adayları karşınızda
2021'yi nasıl hatırlayacaksınız bilemiyoruz fakat HPFA (Hollywood Yabancı Basın Birliği) tarafından 1944'ten bu yana düzenlenen ve ödül sezonunun en önemli duraklarından biri olarak kabul edilen Altın Küre için sene pek iyi geçmedi.
Geçtiğimiz törenin adaylarından Emily In Paris'in prodüksiyon sürecinde 30 HPFA üyesinin Paris'e davet edildiği ve tüm masrafların ekip tarafından finanse edildiğinin ortaya çıkması, diyalogların fitilini ateşlemişti. Tahmin edilebileceği gibi bu olay, rüşvet ve yolsuzluk açısından buzdağının sadece görünen kısmıydı. Farklı ülkeleri temsil eden 87 HPFA üyesinden hiçbirinin Siyah olmadığı, hatta birliğin son 20 yılında tek bir Siyah üye bile bulundurmadığı öğrenilmesi; ayrıca Brendan Fraser'ın, eski başkan Philip Berk'ün cinsel tacizine maruz kaldığını açıklaması, Altın Küre için sonun başlangıcı oldu. NBC gelecek sene töreni yayımlayamacağını duyurdu, kimi eski kazananlar oluşumu protesto ederek ödüllerini iade etti.
Bütüncül politikalarla, talep edilen çeşitli reformları yaptığını iddia eden HPFA, her şeye rağmen 79. Altın Küre adaylarını açıkladı. "Bir değişim ve düşünme yılı" olduğunu söyledikleri 2021'de kuralları ve tüzüğü elden geçirdiklerini; aynı zamanda çeşitliliğe katkıda bulunacak 21 üyenin aralarına katıldığı söylenerek liste duyuruldu. Hollywood'un bu girişimleri samimi bulup bulmadığı, önümüzdeki süreç gösterecek.
Jane Campion'dan The Power of the Dog ve Kenneth Branagh'dan Belfast'ın yedi adaylıkla başı çektiği Altın Küre adaylarında, onları dört adaylıkla Licorice Pizza, Don't Look Up, King Richard ve West Side Story takip ediyor. Nightmare Alley'nin yokluğu dikkat çekmekte. Televizyon kanadında beş dalda karşımıza çıkan Succession'ı ve dört adaylıkla arkasından gelen The Morning Show ile Ted Lasso'yu görüyoruz. HPFA artık uluslararası yapımları tüm dallarda değerlendirmeye alıyor, dolayısıyla çeşitli kategorilerde Squid Game ve Lupin'i görmek şaşırtmasın.
Eleştirmenlerin seçimi ne oldu?
79. Altın Küre Ödülleri töreninin 9 Ocak akşamı düzenleneceği duyurulması şaşkınlık yaratmıştı, zira sezonun bir başka önemli durağı olan, ABD'li eleştirmenlerce geçtiğimiz sinema ve televizyon yılının en iyilerinin seçildiği Critics' Choice töreniyle aynı günde karar kılınmıştı. Bu karar başta Critics' Choice yetkileri tarafından tepkiyle karşılansa da takvimlerde değişiklik olmadığı gibi iki törenin adayları da aynı gün açıklandı.
Gerek kategori fazlalığı, gerekse her kategorideki yedi -hatta sekizi- bulan aday sayısıyla her çiçekten bal almayı pek seven Critics' Choice; bu kez 11 adaylıkla Belfast ve West Side Story'yi öne çıkarmaya karar vermiş. Nicolas Cage (Pig) tercihi dışında bir sürprize yer verildiğini söylemek güç. Televizyon kategorilerinin galibi ise, -bu sefer sekiz adaylıkla- yine Succession.
79. Altın Küre ve 27. Critics' Choice Ödülleri'nin tüm adaylarını aşağıda bulabilirsiniz: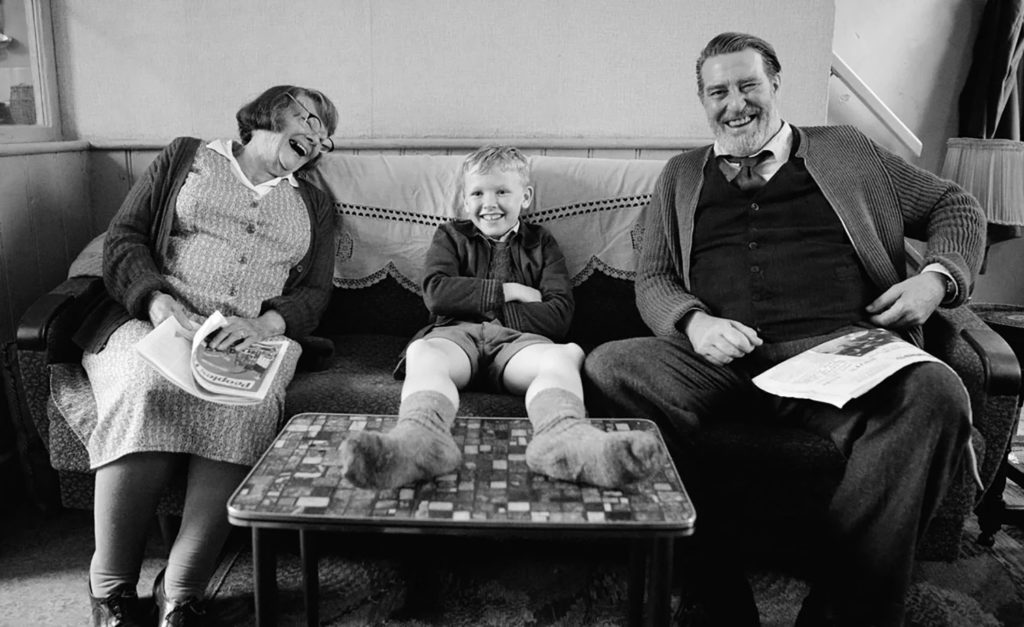 ALTIN KÜRE – SİNEMA KANADI
EN İYİ FİLM (Drama)
Belfast
CODA
Dune
King Richard
The Power of the Dog
EN İYİ FİLM (Komedi/Müzikal)
Cyrano
Don't Look Up
Licorice Pizza
tick, tick… BOOM!
West Side Story
EN İYİ YÖNETMEN
Kenneth Branagh | Belfast
Jane Campion | The Power of the Dog
Maggie Gyllenhaal | The Lost Daughter
Steven Spielberg | West Side Story
Denis Villeneuve | Dune
EN İYİ KADIN OYUNCU (Drama)
Jessica Chastain | The Eyes of Tammy Faye
Olivia Colman | The Lost Daughter
Nicole Kidman | Being the Ricardos
Lady Gaga | House of Gucci
Kristen Stewart | Spencer
EN İYİ ERKEK OYUNCU (Drama)
Mahershala Ali | Swan Song
Javier Bardem | Being the Ricardos
Benedict Cumberbatch | The Power of the Dog
Will Smith | King Richard
Denzel Washington | The Tragedy of Macbeth
EN İYİ KADIN OYUNCU (Komedi/Müzikal)
Marion Cotillard | Annette
Alana Haim | Licorice Pizza
Jennifer Lawrence | Don't Look Up
Emma Stone | Cruella
Rachel Zegler | West Side Story
EN İYİ ERKEK OYUNCU (Komedi/Müzikal)
Leonardo DiCaprio | Don't Look Up
Peter Dinklage | Cyrano
Andrew Garfield | tick, tick… BOOM!
Cooper Hoffman | Licorice Pizza
Anthony Ramos | In the Heights
EN İYİ YARDIMCI KADIN OYUNCU
Caitriona Balfe | Belfast
Ariana DeBose | West Side Story
Kirsten Dunst | The Power of the Dog
Aunjanue Ellis | King Richard
Ruth Negga | Passing
EN İYİ YARDIMCI ERKEK OYUNCU
Ben Affleck | The Tender Bar
Jamie Dornan | Belfast
Ciaran Hinds | Belfast
Troy Kotsur | CODA
Kodi Smit-McPhee | The Power of the Dog
EN İYİ SENARYO
Being the Ricardos | Aaron Sorkin
Belfast | Kenneth Branagh
Don't Look Up | Adam McKay
Licorice Pizza | Paul Thomas Anderson
The Power of the Dog | Jane Campion
EN İYİ ÖZGÜN MÜZİK
Dune | Hans Zimmer
The French Dispatch | Alexandre Desplat
Encanto | Germaine Franco
Parallel Mothers | Alberto Iglesias
The Power of the Dog | Jonny Greenwood
EN İYİ ÖZGÜN ŞARKI
"Be Alive" | King Richard
"Dos Oruglas" | Encanto
"Down to Joy" | Belfast
"Here I Am (Singing My Way Home)" | Respect
"No Time to Die" | No Time to Die
EN İYİ YABANCI FİLM
Compartment No. 6
Drive My Car
The Hand of God
A Hero
Parallel Mothers
EN İYİ ANİMASYON
Encanto
Flee
Luca
My Sunny Maad
Raya and the Last Dragon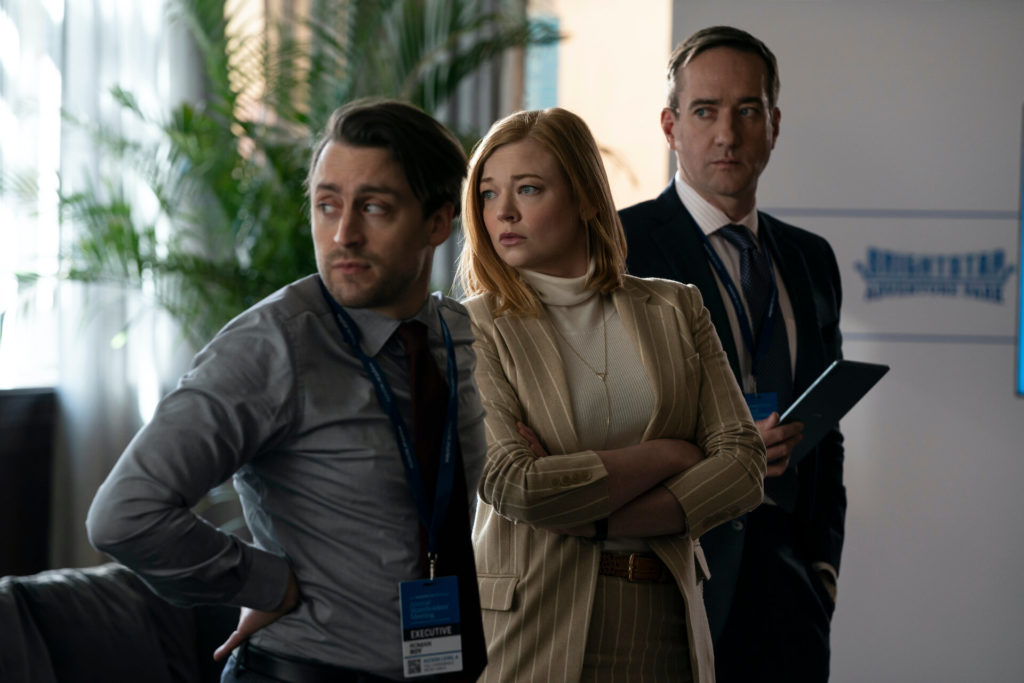 ALTIN KÜRE – TELEVİZYON KANADI
EN İYİ DİZİ (Drama)
Lupin
The Morning Show
Post
Squid Game
Succession
EN İYİ DİZİ (Komedi)
The Great
Hacks
Only Murders in the Building
Reservation Dogs
Ted Lasso
EN İYİ DİZİ (Mini Dizi/TV Filmi)
Dopesick
Impeachment: American Crime Story
Maid
Mare of Easttown
The Underground Railroad
EN İYİ KADIN OYUNCU (Drama)
Uzo Aduba | In Treatment
Jennifer Aniston | The Morning Show
Christine Baranski | The Good Fight
Elisabeth Moss | The Handmaid's Tale
MJ Rodriguez | Pose
EN İYİ ERKEK OYUNCU (Drama)
Brian Cox | Succession
Lee Jung-jae | Squid Game
Billy Porter | Pose
Jeremy Strong | Succession
Omar Sy | Lupin
EN İYİ KADIN OYUNCU (Komedi)
Hannah Einbinder | Hacks
Elle Fanning | The Great
Issa Rae | Insecure
Tracee Ellis Ross | Black-ish
Jean Smart | Hacks
EN İYİ ERKEK OYUNCU (Komedi)
Anthony Anderson | Black-ish
Nicholas Hoult | The Great
Steve Martin | Only Murders in the Building
Martin Short | Only Murders in the Building
Jason Sudeikis | Ted Lasso
EN İYİ KADIN OYUNCU (Mini Dizi/TV Filmi)
Jessica Chastain | Scenes from a Marriage
Cynthia Erivo | Genius: Aretha
Elizabeth Olsen | WandaVision
Margaret Qualley | Maid
Katte Winslet | Mare of Easttown
EN İYİ ERKEK OYUNCU (Mini Dizi/TV Filmi)
Paul Bettany | WandaVision
Oscar Isaac | Scenes From a Marriage
Michael Keaton | Dopesick
Ewan McGregor | Halston
Tahar Rahim | The Serpent
EN İYİ YARDIMCI KADIN OYUNCU
Jennifer Coolidge | The White Lotus
Kaitlyn Dever | Dopesick
Andie MacDowell | Maid
Sarah Snook | Succession
Hannah Waddingham | Ted Lasso
EN İYİ YARDIMCI ERKEK OYUNCU
Billy Crudup | The Morning Show
Kieran Culkin | Succession
Mark Duplass | The Morning Show
Brett Goldstein | Ted Lasso
Oh Yeong-su | Squid Game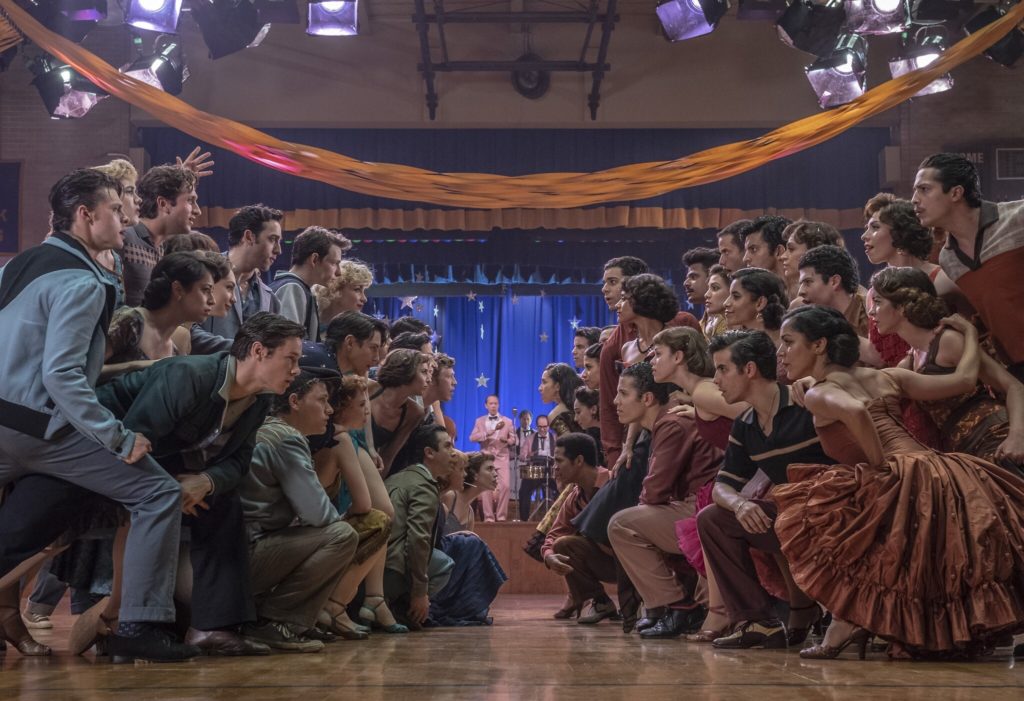 CRITICS' CHOICE SİNEMA KANADI
EN İYİ FİLM
Belfast
CODA
Don't Look Up
Dune
King Richard
Licorice Pizza
Nightmare Alley
The Power of the Dog
tick, tick…BOOM!
West Side Story
EN İYİ YÖNETMEN
Paul Thomas Anderson | Licorice Pizza
Kenneth Branagh | Belfast
Jane Campion | The Power of the Dog
Guillermo del Toro | Nightmare Alley
Steven Spielberg | West Side Story
Denis Villeneuve | Dune
EN İYİ KADIN OYUNCU
Jessica Chastain | The Eyes of Tammy Faye
Olivia Colman | The Lost Daughter
Lady Gaga | House of Gucci
Alana Haim | Licorice Pizza
Nicole Kidman | Being the Ricardos
Kristen Stewart | Spencer
EN İYİ ERKEK OYUNCU
Nicolas Cage | Pig
Benedict Cumberbatch | The Power of the Dog
Peter Dinklage | Cyrano
Andrew Garfield | tick, tick…Boom!
Will Smith | King Richard
Denzel Washington | The Tragedy of Macbeth
EN İYİ YARDIMCI KADIN OYUNCU
Caitríona Balfe | Belfast
Ariana DeBose | West Side Story
Ann Dowd | Mass
Kirsten Dunst | The Power of the Dog
Aunjanue Ellis | King Richard
Rita Moreno | West Side Story
EN İYİ YARDIMCI ERKEK OYUNCU
Jamie Dornan | Belfast
Ciarán Hinds | Belfast
Troy Kotsur | CODA
Jared Leto | House of Gucci
J.K. Simmons | Being the Ricardos
Kodi Smit-McPhee | The Power of the Dog
EN İYİ ÖZGÜN SENARYO
Being the Ricardos | Aaron Sorkin
Belfast | Kenneth Branagh
Don't Look Up | Adam McKay, David Sirota
King Richard | Zach Baylin
Licorice Pizza | Paul Thomas Anderson
EN İYİ UYARLAMA SENARYO
CODA | Siân Heder
Dune | Jon Spaihts, Denis Villeneuve, Eric Roth
The Lost Daughter | Maggie Gyllenhaal
The Power of the Dog | Jane Campion
West Side Story | Tony Kushner
EN İYİ YABANCI FİLM
A Hero
Drive My Car
Flee
The Hand of God
The Worst Person in the World
EN İYİ ANİMASYON
Encanto
Flee
Luca
The Mitchells vs. the Machines
Raya and the Last Dragon
EN İYİ TOPLU PERFORMANS
Belfast
Don't Look Up
The Harder They Fall
Licorice Pizza
The Power of the Dog
West Side Story
EN İYİ GÖRÜNTÜ YÖNETİMİ
Belfast | Haris Zambarloukos
Dune | Greig Fraser
Nightmare Alley | Dan Laustsen
The Power of the Dog | Ari Wegner
The Tragedy of Macbeth | Bruno Delbonnel
West Side Story | Janusz Kaminski
EN İYİ KURGU
Belfast | Úna Ní Dhonghaíle
Dune | Joe Walker
Licorice Pizza | Andy Jurgensen
The Power of the Dog | Peter Sciberras
West Side Story | Sarah Broshar, Michael Kahn
EN İYİ PRODÜKSİYON TASARIMI
Belfast | Jim Clay, Claire Nia Richards
Dune | Patrice Vermette, Zsuzsanna Sipos
The French Dispatch | Adam Stockhausen, Rena DeAngelo
Nightmare Alley | Tamara Deverell, Shane Vieau
West Side Story | Adam Stockhausen, Rena DeAngelo
EN İYİ KOSTÜM TASARIMI
Cruella | Jenny Beavan
Dune | Jacqueline West, Robert Morgan
House of Gucci | Janty Yates
Nightmare Alley | Luis Sequeira
West Side Story | Paul Tazewell
EN İYİ SAÇ & MAKYAJ
Cruella
Dune
The Eyes of Tammy Faye
House of Gucci
Nightmare Alley
EN İYİ GÖRSEL EFEKT
Dune
The Matrix Resurrections
Nightmare Alley
No Time to Die
Shang-Chi and the Legend of the Ten Rings
EN İYİ MÜZİK
Don't Look Up | Nicholas Britell
Dune | Hans Zimmer
Nightmare Alley | Nathan Johnson
The Power of the Dog | Jonny Greenwood
Spencer | Jonny Greenwood
EN İYİ ŞARKI
"Be Alive" | King Richard
"Dos Oruguitas" | Encanto
"Guns Go Bang" | The Harder They Fall
"Just Look Up" | Don't Look Up
"No Time to Die" | No Time to Die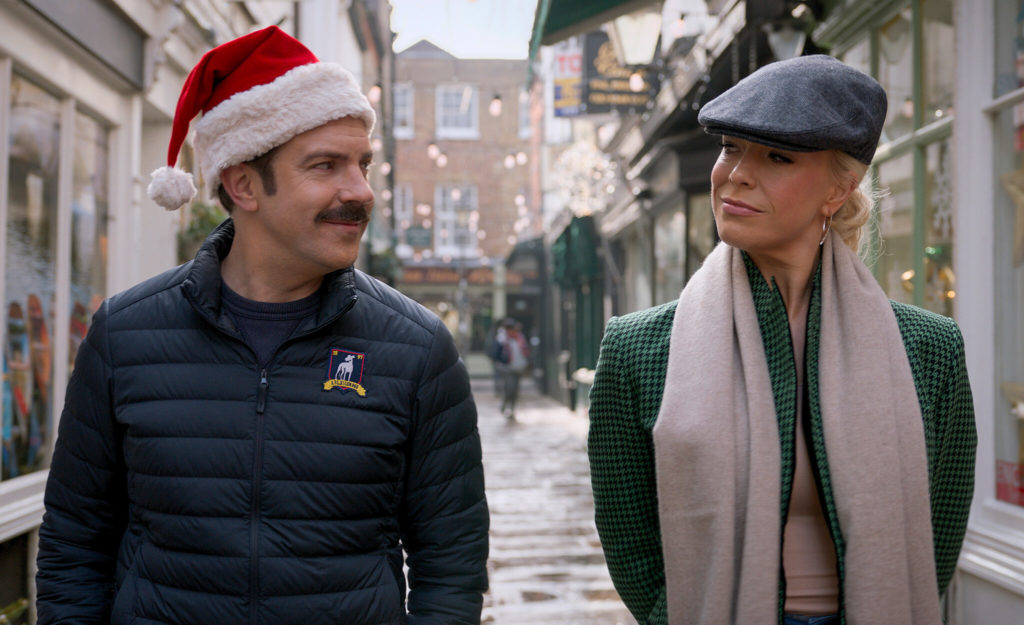 CRITICS' CHOICE TELEVİZYON KANADI
EN İYİ DRAMA
Evil (Paramount+)
For All Mankind (Apple TV+)
The Good Fight (Paramount+)
Pose (FX)
Squid Game (Netflix)
Succession (HBO)
This Is Us (NBC)
Yellowjackets (Showtime)
EN İYİ KOMEDİ
The Great (Hulu)
Hacks (HBO Max)
Insecure (HBO)
Only Murders in the Building (Hulu)
The Other Two (HBO Max)
Reservation Dogs (FX on Hulu)
Ted Lasso (Apple TV+)
What We Do in the Shadows (FX)
EN İYİ MİNİ DİZİ
Dopesick (Hulu)
Dr. Death (Peacock)
It's a Sin (HBO Max)
Maid (Netflix)
Mare of Easttown (HBO)
Midnight Mass (Netflix)
The Underground Railroad (Amazon Prime Video)
WandaVision (Disney+)
EN İYİ TV FİLMİ
Come From Away (Apple TV+)
List of a Lifetime (Lifetime)
The Map of Tiny Perfect Things (Amazon Prime Video)
Robin Roberts Presents: Mahalia (Lifetime)
Oslo (HBO)
Zoey's Extraordinary Christmas (The Roku Channel)
EN İYİ KADIN OYUNCU (Drama)
Uzo Aduba | In Treatment (HBO)
Chiara Aurelia | Cruel Summer (Freeform)
Christine Baranski | The Good Fight (Paramount+)
Katja Herbers | Evil (Paramount+)
Melanie Lynskey |Yellowjackets (Showtime)
MJ Rodriguez | Pose (FX)
EN İYİ ERKEK OYUNCU (Drama)
Sterling K. Brown | This Is Us (NBC)
Mike Colter | Evil (Paramount+)
Brian Cox | Succession (HBO)
Lee Jung-jae | Squid Game (Netflix)
Billy Porter | Pose (FX)
Jeremy Strong | Succession (HBO)
EN İYİ YARDIMCI KADIN OYUNCU (Drama)
Andrea Martin | Evil (Paramount+)
Audra McDonald | The Good Fight (Paramount+)
Christine Lahti | Evil (Paramount+)
J. Smith-Cameron | Succession (HBO)
Sarah Snook | Succession (HBO)
Susan Kelechi Watson | This Is Us (NBC)
EN İYİ YARDIMCI ERKEK OYUNCU (Drama)
Nicholas Braun | Succession (HBO)
Billy Crudup | The Morning Show (Apple TV+)
Kieran Culkin | Succession (HBO)
Justin Hartley – This Is Us (NBC)
Matthew Macfadyen | Succession (HBO)
Mandy Patinkin | The Good Fight (Paramount+)
EN İYİ KADIN OYUNCU (Komedi)
Elle Fanning | The Great (Hulu)
Renée Elise Goldsberry | Girls5eva (Peacock)
Selena Gomez | Only Murders in the Building (Hulu)
Sandra Oh | The Chair (Netflix)
Issa Rae | Insecure (HBO)
Jean Smart | Hacks (HBO Max)
EN İYİ ERKEK OYUNCU (Komedi)
Iain Armitage | Young Sheldon (CBS)
Nicholas Hoult | The Great (Hulu)
Steve Martin | Only Murders in the Building (Hulu)
Kayvan Novak | What We Do in the Shadows (FX)
Martin Short | Only Murders in the Building (Hulu)
Jason Sudeikis | Ted Lasso (Apple TV+)
EN İYİ YARDIMCI KADIN OYUNCU (Komedi)
Hannah Einbinder | Hacks (HBO Max)
Kristin Chenoweth | Schmigadoon! (Apple TV+)
Molly Shannon | The Other Two (HBO Max)
Cecily Strong | Saturday Night Live (NBC)
Josie Totah | Saved By the Bell (Peacock)
Hannah Waddingham | Ted Lasso (Apple TV+)
EN İYİ YARDIMCI ERKEK OYUNCU (Komedi)
Ncuti Gatwa | Sex Education (Netflix)
Brett Goldstein | Ted Lasso (Apple TV+)
Harvey Guillén | What We Do in the Shadows (FX)
Brandon Scott Jones | Ghosts (CBS)
Ray Romano | Made for Love (HBO Max)
Bowen Yang | Saturday Night Live (NBC)
EN İYİ KADIN OYUNCU (Mini Dizi/TV Filmi)
Danielle Brooks | Robin Roberts Presents: Mahalia (Lifetime)
Cynthia Erivo | Genius: Aretha (National Geographic)
Thuso Mbedu | The Underground Railroad (Amazon Prime Video)
Elizabeth Olsen | WandaVision (Disney+)
Margaret Qualley | Maid (Netflix)
Kate Winslet | Mare of Easttown (HBO)
EN İYİ ERKEK OYUNCU (Mini Dizi/TV Filmi)
Olly Alexander | It's a Sin (HBO Max)
Paul Bettany | WandaVision (Disney+)
William Jackson Harper | Love Life (HBO Max)
Joshua Jackson | Dr. Death (Peacock)
Michael Keaton | Dopesick (Hulu)
Hamish Linklater | Midnight Mass (Netflix)
EN İYİ YARDIMCI KADIN OYUNCU (Mini Dizi/TV Filmi)
Jennifer Coolidge | The White Lotus (HBO)
Kaitlyn Dever | Dopesick (Hulu)
Kathryn Hahn | WandaVision (Disney+)
Melissa McCarthy | Nine Perfect Strangers (Hulu)
Julianne Nicholson | Mare of Easttown (HBO)
Jean Smart | Mare of Easttown (HBO)
EN İYİ YARDIMCI ERKEK OYUNCU (Mini Dizi/TV Filmi)
Murray Bartlett | The White Lotus (HBO)
Zach Gilford | Midnight Mass (Netflix)
William Jackson Harper | The Underground Railroad (Amazon Prime Video)
Evan Peters | Mare of Easttown (HBO)
Christian Slater | Dr. Death (Peacock)
Courtney B. Vance | Genius: Aretha (National Geographic)
EN İYİ YABANCI DİZİ
Acapulco (Apple TV+)
Call My Agent! (Netflix)
Lupin (Netflix)
Money Heist (Netflix)
Narcos: Mexico (Netflix)
Squid Game (Netflix)
EN İYİ ANİMASYON
Big Mouth (Netflix)
Bluey (Disney+)
Bob's Burgers (Fox)
The Great North (Fox)
Q-Force (Netflix)
What If…? (Disney+)